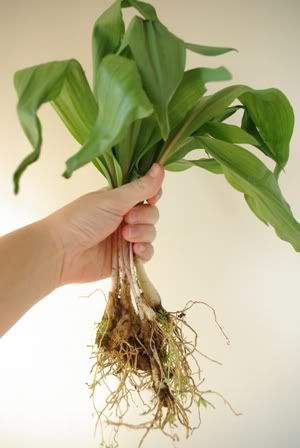 As the sun begins to warm up, and May is just around the corner, this can mean only one thing! To most it means summer, sun bathing, beach going and lawn mowing. To me, it means Ramps! A ramp, by definition is a wild onion that grows in cool spring climates. If your springtime means drizzly rain, warm days and wet ground. You are likely to be able to find ramps in the woods in your area. If your spring means increasingly hot days, tank tops and dry weather, sorry you may have to go to your gourmet grocer to find this treat! If you are unable to obtain ramps, this particular recipe can be made with green onions. Sadly.
If you are fortunate enough to live in an area where ramps grow wild (they can also be called wild leeks), they are simple to harvest. Take a walk in the woods and look for lush patches of wide green leaves. They resemble mini corn stalks. Like this: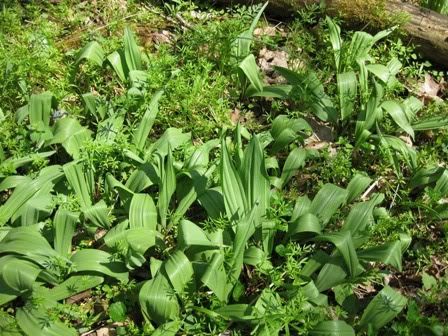 Grab a shovel and a plastic grocery bag, and harvest ramps just like you would transplant bulbs. Dig deep enough under a section of the plant to catch the root. Then, with your hands, gently pull the ramps from the dirt, shaking off the excess dirt and leaving the whole root. Transfer to a plastic bag. Be sure not to dig up all the ramps in one area, move on to another patch, so your ramps will thrive from year to year.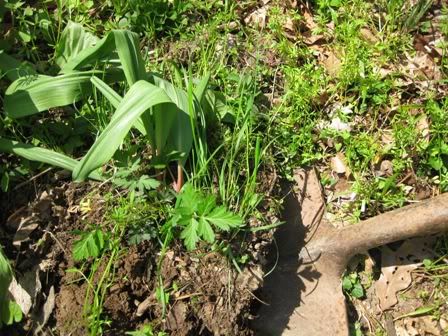 [Read more…]