Apple Stuffed Pork Loin with Cider Gravy
½ cup Diced Apple
¼ cup Bacon, uncooked and diced
½ tsp Garlic, minced
2 Eggs
½ cup Milk
½ tsp Salt
½ tsp Pepper
2 cups Bread Cubes
1 Boneless Pork Loin, about 8 inches in length
Additional salt and pepper for pork
In a small sauté pan over medium heat cook bacon with diced apples until bacon is near crisp. Stir in Garlic and sauté for about 1 minute- remove mixture from heat and allow to cool slightly . In a medium sized mixing bowl whisk together eggs, milk, salt and pepper. For bread cubes you can use any bread that is handy such as day old sandwich bread or a loaf of Italian bread. For a variation you can also try rye bread, or even whole wheat. Cut bread into ½ inch cubes and stir into egg mixture. Allow bread to fully absorb egg. Stir in apple mixture and set aside. Keep the sauté pan used for apple mixture to make the gravy.
To prepare pork loin cut into the loin about one third from the top (which will be the fatty side). Make the cut by holding your knife parallel to the cutting board, and slice the loin horizontally, stopping one inch shy of going through the whole loin. For the second cut you will hold the knife in the same way and start your cut at the end of your previous slice- but going the opposite way. Cut the lower portion of the loin in half stopping one inch shy of going through the whole loin. This will make the pork loin lay flat on your cutting board. Once the loin is cut flat, place stuffing over the top, leaving one inch empty for rolling. Roll pork towards the empty area and then place the seal side down onto a greased baking sheet.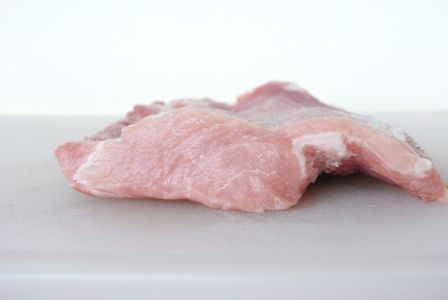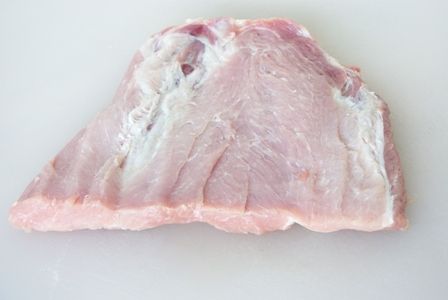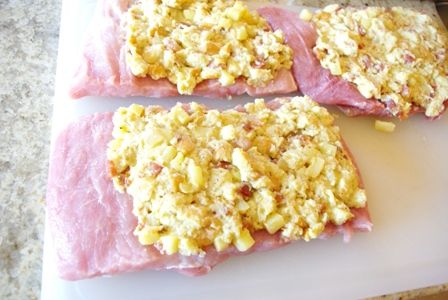 Sprinkle the top with salt and pepper. Bake at 425 for 30-40 minutes. Until a meat thermometer reaches 165 degrees when inserted into the center of the roll. Remove from oven, allow to rest for 5 minutes, then slice to serve.
For Gravy:
½ cup Butter
½ cup Flour
½ cup Apple Cider
2 cups Chicken Stock
Salt and pepper to taste
Use the same sauté pan that was used to fry bacon for making the gravy. The bottom of the pan should have bacon drippings and will help to add flavor to your gravy. In that pan melt butter over medium heat. Once butter has melted, stir in flour. Allow to cook, while stirring for 2 minutes over low heat.
Add cider and chicken stock and simmer until well thickened. About five minutes. Season to taste with salt and pepper. Stir any juice drippings from the pork loin pan into your sauce for added flavor.