Many of my childhood memories involve food. One in particular involves Pillsbury Blueberry Muffins. There are so many mornings that I can picture my mom draining the canned blueberries, spooning out the batter, then carefully sprinkling the topping over each unbaked muffins. When they were baked my siblings and I would each devour at least three smothered in butter. Today I found myself craving that same experience. Minus the box. These muffins are made with self rising flour- so they are just about as easy to whip together as their boxed friends. I had some frozen sweet cherries, so I added those for a change of pace.
Cherry Blueberry Muffins
Makes: 16 muffins
1 stick Butter, softened
2 large Eggs
1 cup Sugar
1 tsp Vanilla
1/3 cup Milk
2 ½ cups Self Rising Flour
1 cup Sweet Cherries, frozen or fresh
1 cup Blueberries, frozen or fresh
1 tsp Lemon Zest
Topping:
¼ cup Brown Sugar
¼ cup Flour
3 Tbsp Butter, softened
½ tsp Cinnamon
Whip softened butter, eggs and sugar together until pale yellow- with a hand mixer. Then add milk and vanilla. Then blend in self rising flour, then lemon zest.
With a rubber spatula gently fold in fruit.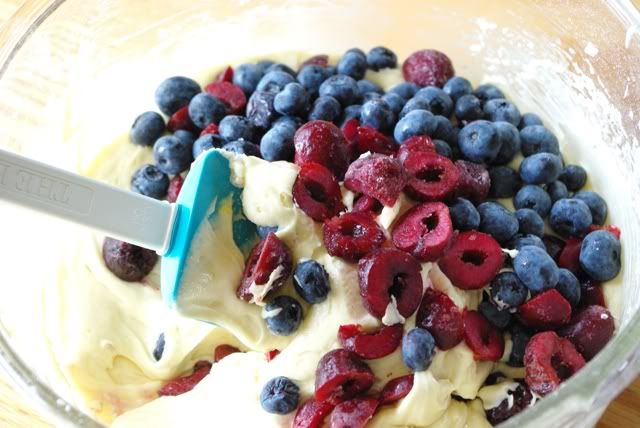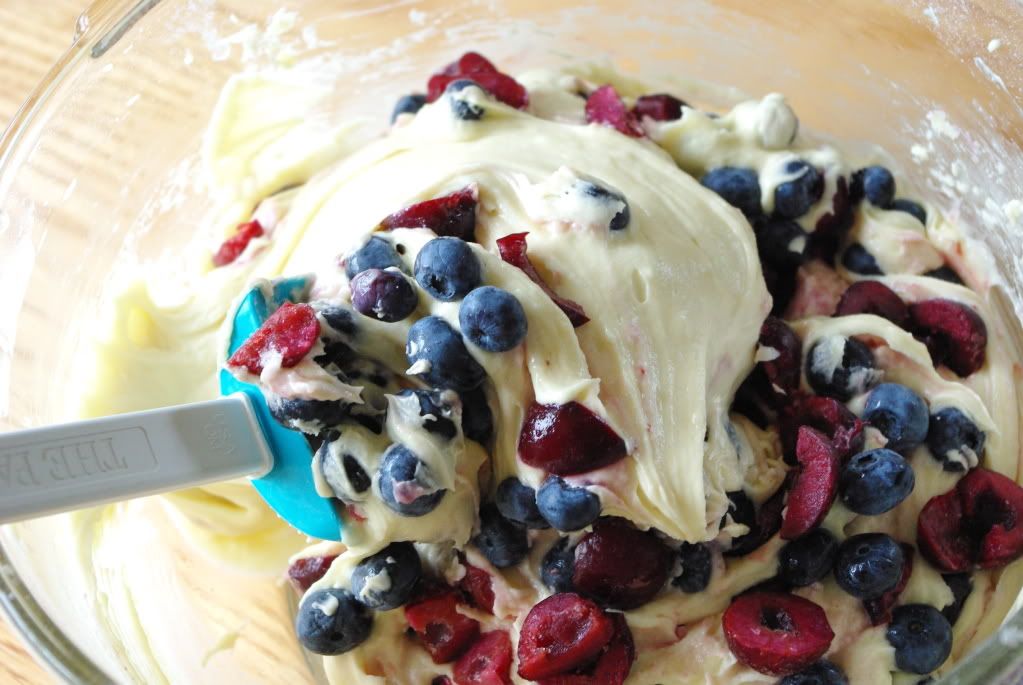 Spoon batter into a muffin pan lined with paper cups. Fill ¾ of the way full.
In a small bowl combine brown sugar, flour, butter, and cinnamon. Mix together with hand mixer until crumbly. Sprinkle each muffin with about 1 teaspoon of crump topping.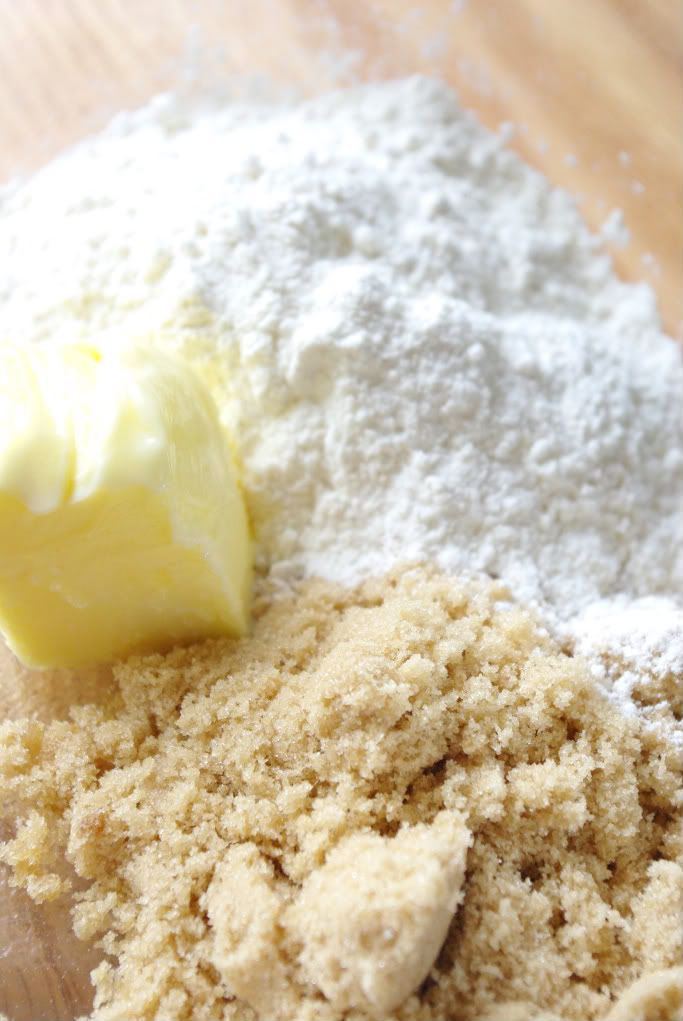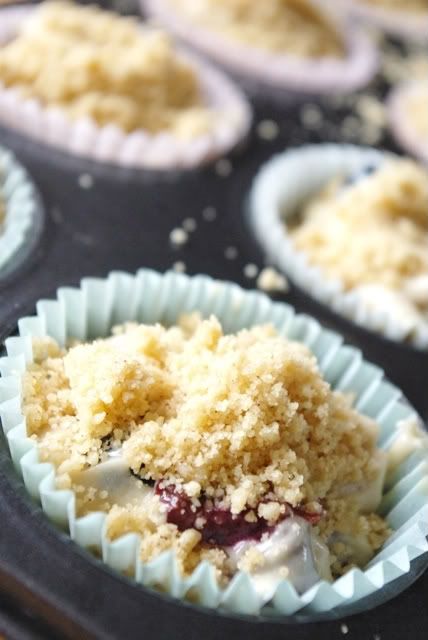 Bake at 350 degrees for 15-17 minutes- or until you can touch the tops of the muffins and they spring back.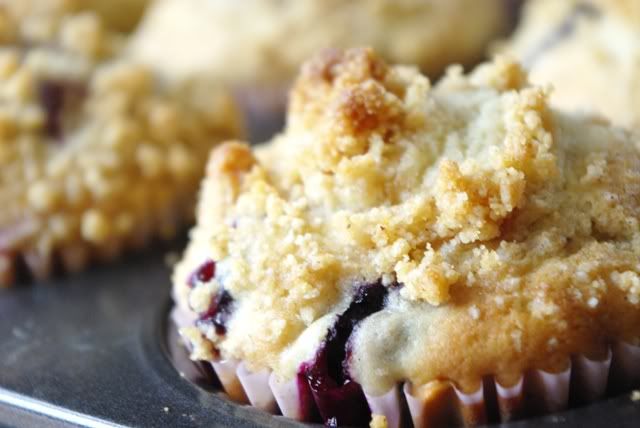 Enjoy these muffins straight out of the oven with a dab of butter. I am refraining from eating three in one sitting…
~ SD

PS… Be sure to check out my new book Celebrating Simplicity!