Peach Blueberry Crisp
Get your timer ready, because this throw together dessert is so quick and easy to make! I try to keep frozen fruit on hand for a last minute dessert fix. The great thing about this crisp is you can use many different fruits like cherries, apples or blackberries. Of course, they can be fresh or frozen, depending on the season.
2 cups Peaches, sliced
1 cup Blueberries
3/4 cup Sugar
2 Tbsp Flour
Dash Cinnamon
1/2 cup Flour
1/2 cup Brown Sugar
1 cup Oatmeal
1/2 stick butter, softened
Combine peaches, blueberries, sugar, flour and cinnamon. Place in a medium sized baking dish.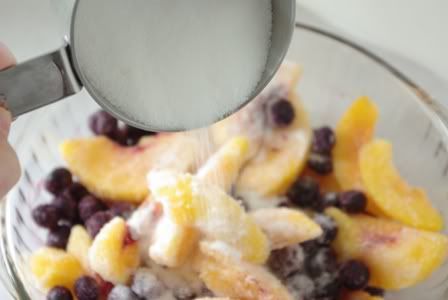 In a medium sized mixing bowl blend together flour, brown sugar, oatmeal and softened butter- with your hands. Spread over top of peach mixture, bake at 350 degrees for 20- 25 minutes.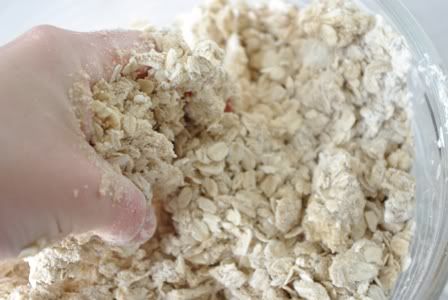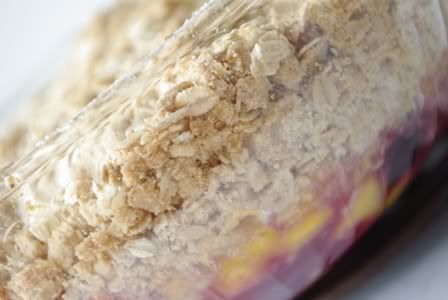 Please note… my favorite part of this crisp is, well… the crisp. I put extra on and serve it warm with vanilla ice cream. It is life changing. Try some tonight!
~SD