I am a huge fans of oatmeal raisin cookies. I make them every so often, but this time around I decided to branch out… try something new! Instead of sticking with the ever faithful california raisins, I raided the pantry to find some new little treats…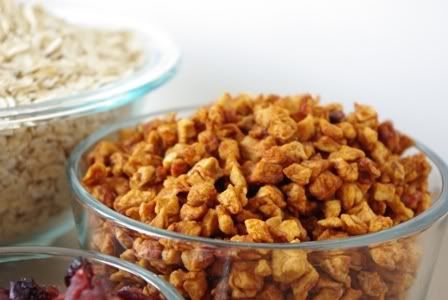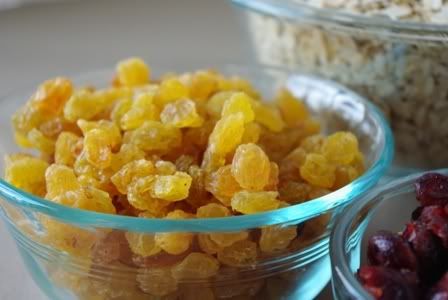 I loved the cranberries, apples and golden raisins in these cookies! My little cousin didn't want to eat these cookies because he doesn't like raisins. So, I told them to just pick them out. He picked out all of the cranberries and ate the golden raisins! Such sneaky little raisins!
Fruit and Oatmeal Cookies
2 sticks Butter, softened
1 1/2 cups Brown Sugar
3 Eggs
1 tsp Baking Powder
1 tsp Baking Soda
1/4 tsp Salt
1 tsp Vanilla
3 cups Flour
2 cups Rolled Oats
1/2 cup Golden Raisins
1/4 cup Diced Dried Apples
1/4 cup Diced Dried Cranberries
Whip together (with electric mixer) softened butter, brown sugar and eggs until fluffy. Mix in baking powder, soda, salt and vanilla, then flour. With rubber spatula stir in rolled oats, raisins, apples and cranberries. Spoon scoops about the size of a ping pong ball onto an ungreased sheet pan. Bake at 350 for 10-12 minutes. Let cool on the pan for about a minute, then place onto cooling rack.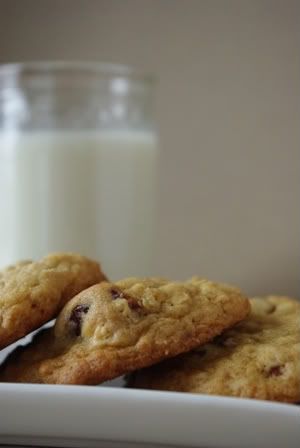 Ah! Warm Cookies and milk just can't be beat!
~SD