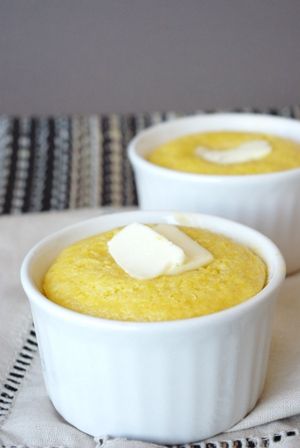 This recipe is for a small batch of sweet corn bread. I have been on a quest to find a recipe for cornbread that is not dry and flavorless- this is finally it! The cake mix adds the moisture and sweetness needed to really make this cornbread special. This recipe make 4 individual muffin sized servings.
1 cup Yellow Cake Mix
1 cup Jiffy Cornbread Mix
1 egg
½ cup Milk
Mix all ingredients well with whisk. Pour into greased ramekins or muffin tins. Bake at 350 for 12 to 15 minutes. Muffins are done when the center has risen and batter no longer jiggles. Serve warm with butter.