Green Bean season is here at last! This recipe for sautéed green beans is simple, yet has intense flavor. Simmering the beans in water helps to keep them perfectly al dente. You can use fresh or frozen green beans for this recipe- but this time of year fresh beans are so much better.
Sauteed Green Beans
2.5 lbs Fresh Green Beans
1 cup Water
3 Tbsp Butter
1 tsp Garlic, chopped
Wash beans, then remove both ends- be careful not to take off too much.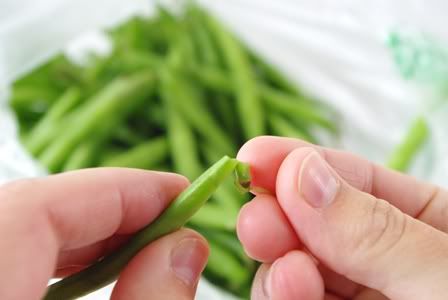 Place trimmed beans in a large sauté pan with ½ cup water. On high heat simmer beans until water has evaporated. Add the remaining water and repeat.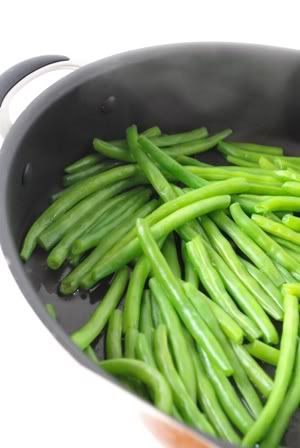 In the meantime, melt butter in a small saucepan over low heat. Simmer butter until browned, then add garlic and remove from heat.
Pour browned butter over green beans and serve.
~SD