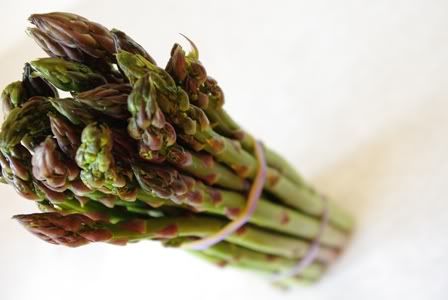 I know so many people who struggle to integrate veggies into their dinner menus. It is so easy to go straight to steak and potatoes. This time of year it is easy to try new vegetables, since so much will be in season. Right now asparagus is in its prime, although you can generally get it any time of year. This recipe for roasted asparagus is the simplest way to get some veggies into your diet. It takes about 15 minutes total to prepare, and is a crowd pleaser.
Roasted Asparagus
1 bunch Asparagus
1 Tbsp Olive Oil
1/4 tsp Kosher Salt
1/4 tsp Pepper
Rinse, then cut the asparagus about 3 inches up the stock. The ends tend to be stringy and tough.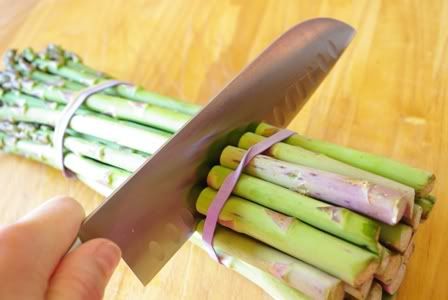 Line the asparagus on a sheet pan, in one layer. Drizzle with olive oil, season and coat.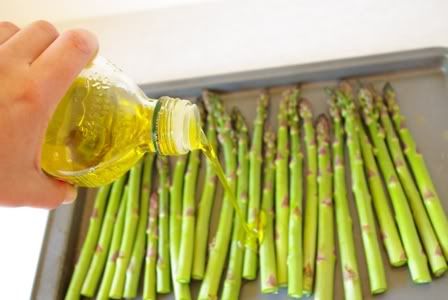 Roast for 8-10 minutes at 375 degrees.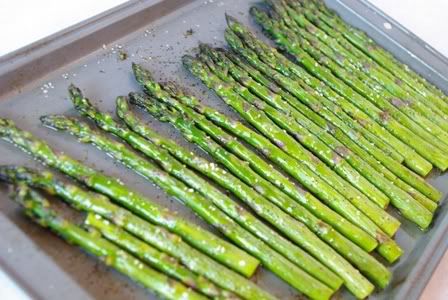 ~SD