If you, like me, have a slight obssession with carving pumpkins you are always wondering… what do do with those pesky pumpkin seeds? Well, this week I excercised two options. Option 1: Throw them in a ditch and hope for a fruitful harvest next year- because pumpkins are getting expensive! Option 2: Roast them and wonder… why haven't I done this sooner! Roasting seeds is easy and they make a tasty snack alongside a cheese tray or appetizer platter. I recieved this recipe from my friend Andrea, and have tried a few variations. They are all a hit!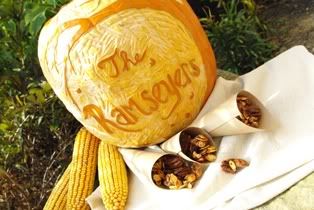 Roasted Pumpkin Seeds and Nut Mix
1 Egg White
1 1/2 cups Pecans
1 1/2 cups Walnuts
1 cup Pumpkin Seeds
1 tsp Kosher Salt
1/4 tsp Pumpkin Pie Spice
1/2 cup Brown Sugar
Pinch Cayenne
Remove seeds and pulp from the pumpkin with a large kitchen spoon and your hands. Seperate pulp from seeds and discard pulp. Rinse seeds well and drain to dry in a colander.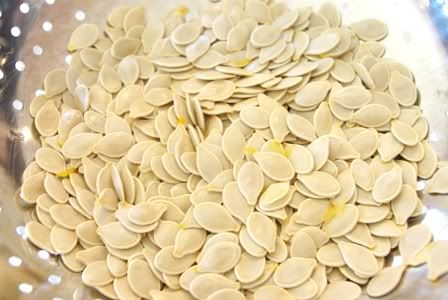 Whip egg whites until they reach a heavy froth, just before soft peaks form. Mix in seasonings and nuts. Place on greased sheet tray and bake at 275 degrees for 1 hour. Stirring every 20 minutes. Remove from oven after 1 hour and loosen the nuts from the pan with a spatula. Allow to cool at room temperature.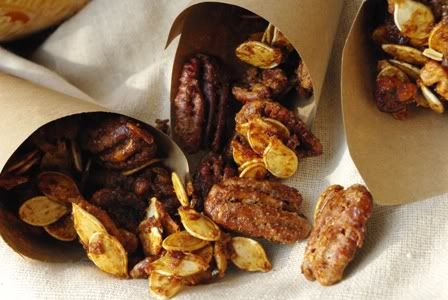 Here are some of the pumpkins that I have carved so far this year… many more to come!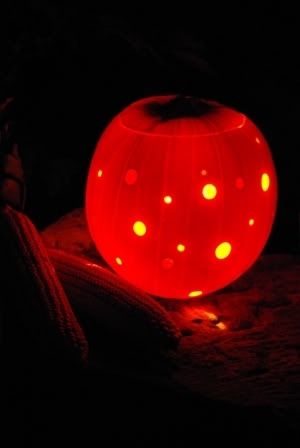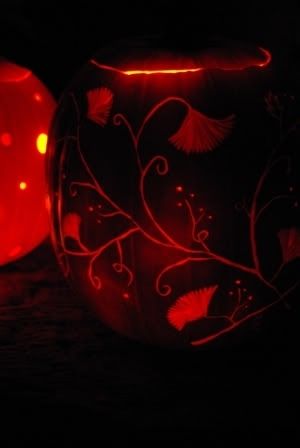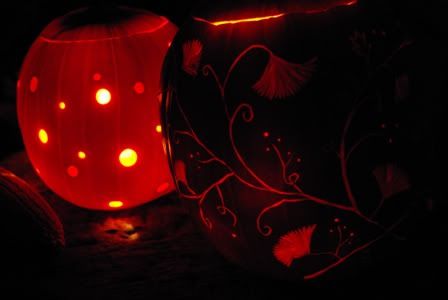 Come back to see more fun pumpkins!