After a long anxious wait my cookbook has finally gone to print!
Celebrating Simplicity
The Starter Kitchen
Celebrate Simplicity with Chef Stacey DeHass! The Starter Kitchen presents approachable techniques, suggestions and recipes that make cooking simple. As the first in a series of cookbooks, The Starter Kitchen begins at the very beginning. Imagine yourself walking into your kitchen with empty drawers, an unfilled refrigerator and a shockingly vacant pantry. This book explains what you need, why you need it and most importantly how to use it. With bright, full color pictures, an aspiring cook can see where to begin and be motivated to organize their own kitchen.
In the first three chapters the reader will learn must know information, without being overwhelmed. Simple how to sections such as, how to clean as you go, explore some of the most basic concepts in the kitchen. Before there is even a recipe to browse, there are instructions on how to read a recipe. By the end of the third chapter the reader will be confident enough to cook dinner for their family.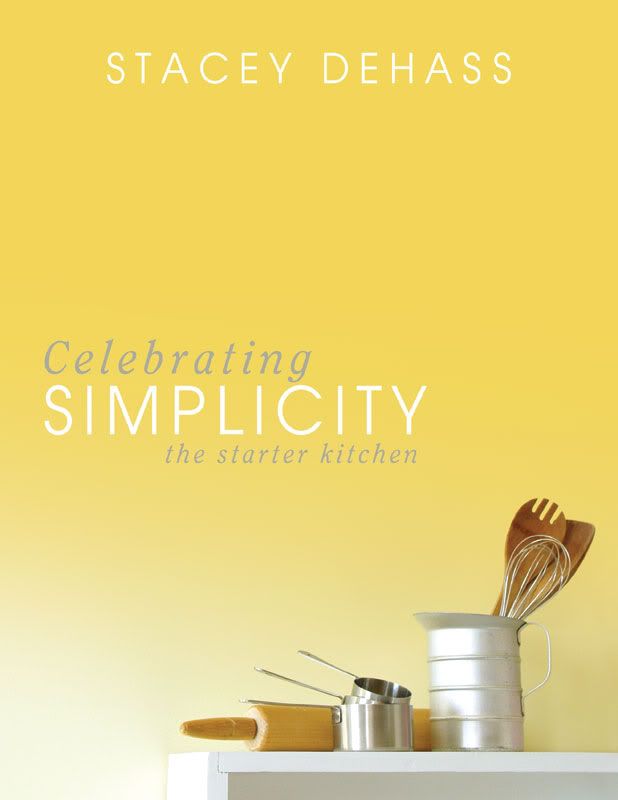 For more info or links to purchase the book visit www.celebratingsimplicity.com
or visit: Barnes and Nobles Website