Here are some construction and completion photos of our new wood fired oven.
Humble beginnings… Our project begin as a hole in the ground. My husband worked endless hours on this project (with help from friends) and now he can eat the benefits!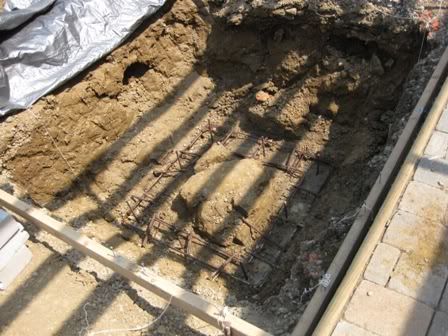 Then came the footers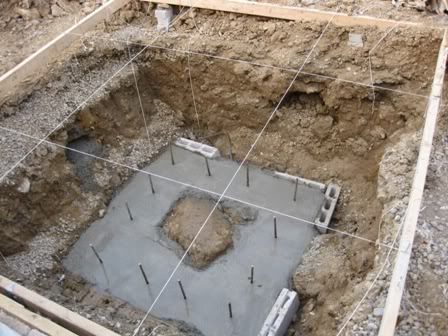 These poured wall will be able to withstand anything from natural disasters to bulldozers.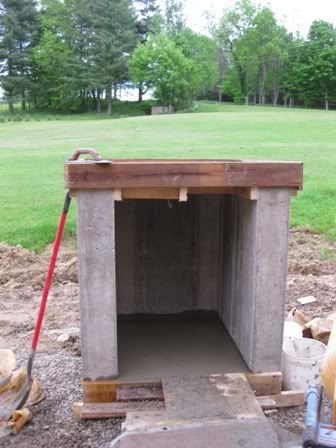 We bought the oven as a kit from Forno Bravo. That way we didn't have to worry about the oven not functioning properly after we built the dome ourselves. We are very glad we went this route. It took a bit of effort to get the heavy cement dome to the top of our structure, but with a little help from family we got it done.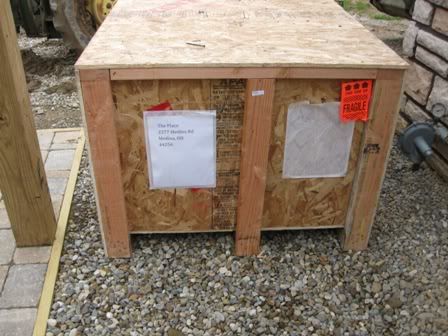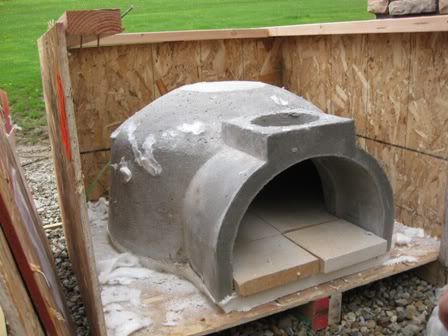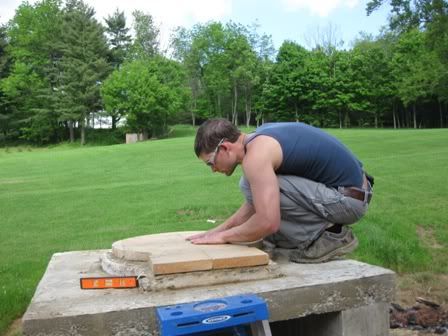 There are three layers of ceramic insulation over the dome, then a thick coat of stucco.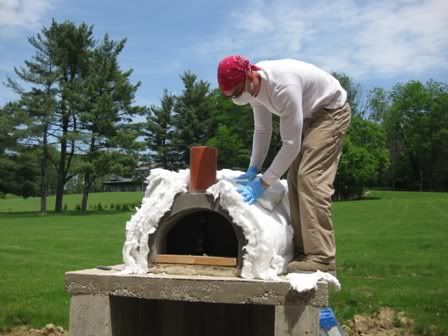 Finally, my assistance was needed! I worked long hours on this mosaic.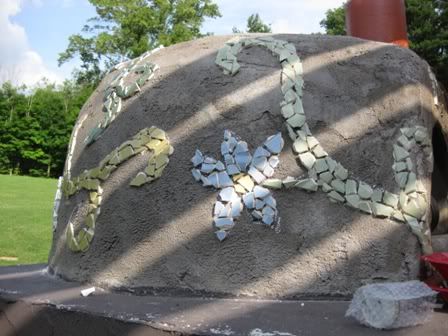 After all of the hard work we have a truly amazing result! We had custom doors made by and Amish Craftsman. My husband designed and had the worlds best oven tools made by a local welder.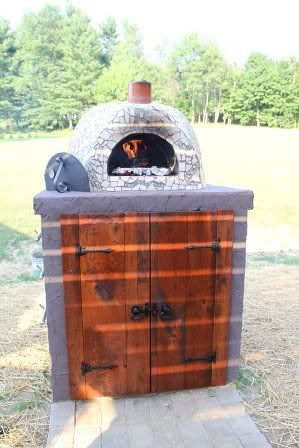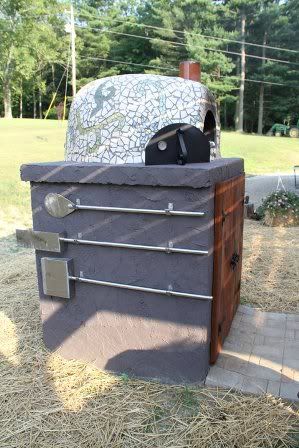 Keep checking back to see all of the food I am testing out in our new oven!