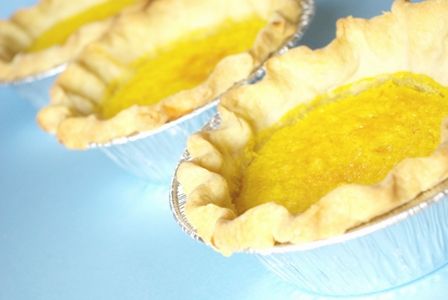 Lemon Chess Pie
This pie is a fond childhood food memory of mine. My Great Grandma from North Carolina used to make it. It is traditional southern chess pie, which means it is thickened with cornmeal.
Makes 1, 9 inch pie
2 cups Sugar
1 Tbsp Flour
1 Tbsp Corn Meal
4 Eggs
¼ cup Butter, melted
¼ cup Milk
4 tsp Lemon Zest (about 2 lemons)
¼ cup Lemon Juice
1 unbaked 9 inch Pie Shell
Combine first 8 ingredients in a medium sized mixing bowl. Stir to incorporate. Prepare a 9 inch pie pan with either store bought or homemade crust, rolled out and edged crimped in pan. Pour Chess mixture into prepared pie pan. Bake at 325 for 35-45 minutes. You may want to cover just the edges of the crust with foil halfway through baking to prevent over browning. Do so by cutting a circle out of the center of a square piece of foil, then lightly placing it onto the edge of the crust. The pie is finished baking when the center is lightly browned. It will set more as it cools. Serve at room temperature.
For a great step by step recipe for pie crust check out this link
www.staceycooks.com/?p=67