Growing up we ate more than our fair share of the traditional Green Bean Casserole. It was the first recipe that I memorized- Canned French Cut Green Beans, Campbell's Cream of Mushroom soup, a splash of milk and French's Fried Onions. It was one of our favorite side dishes, and I wanted to create a homemade version.
Green Bean Casserole
Makes 6 servings
1 1/2 cups Mushrooms, chopped
1 clove Garlic, minced
2 Tbsp Butter
1/4 cup Flour
1 cup Beef Stock
1 cup Milk
Salt and Pepper to taste
4 cups Fine Green Beans, Fresh or frozen
For topping:
2 Tbsp Butter, melted
1 sleeve Ritz Crackers, crushed
1/2 cup Cheddar Cheese, shredded
Place green beans and 2 cups water in a medium stock pot over high heat, covered. Allow to steam for 12-15 minutes. Pour beans into a strainer and rinse with cold water.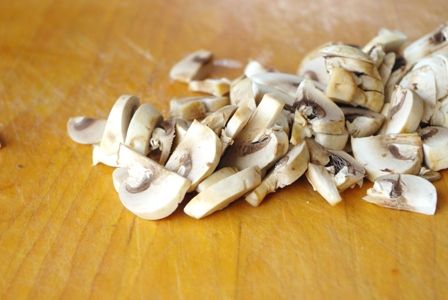 In a medium saucepan over low heat melt 1 Tablespoon of butter. Stir in chopped mushrooms and garlic. Cook for 2 minutes, and then add remaining 1 Tablespoon of butter. Stir in flour and cook for one minute. Add beef stock and stir until flour/butter mixture is well combined. Simmer until thickened, about 5 minutes. With heat on low add milk, then season to taste.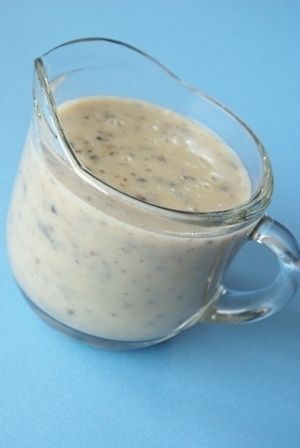 In a greased 9×9 inch pan pour a thin layer of mushroom sauce, then a layer of beans, and repeat the layering until all ingredients are used.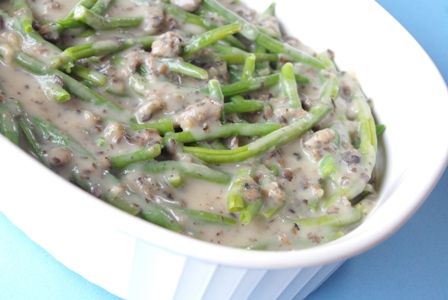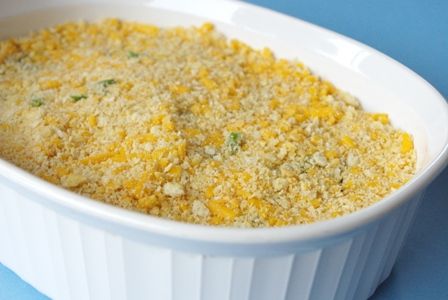 For topping, combine all ingredients and sprinkle over prepared casserole.
Bake at 350 25-30 minutes, or until top is browned and sauce is bubbly.