This time of year gardens are over flowing with the last remaining Sweet Corn and Tomatoes. Whether you have a garden, have a neighbor with a garden or pick up your veggies at the market- you are looking for uses for this summer's bounty. Fresh salsa is a quick and easy way to combine two of your favorite summer vegetables. This recipe is great served right after it is made- and is a crowd pleaser for any party you are having!
Fresh Salsa
2 Ear Corn, shucked
1 tsp Olive Oil
1 Red Tomato, diced
1 Yellow Tomato, diced
1 Avocado, peeled and diced
1 can Black Beans, liquid drained
1/4 cup Fresh Cilantro, washed and chopped
2 Tbsp Olive Oil
Kosher Salt to taste
Coat corn ears in 1 tsp of olive oil. Place on a preheated grill and roast at medium heat until partially blackened on each side.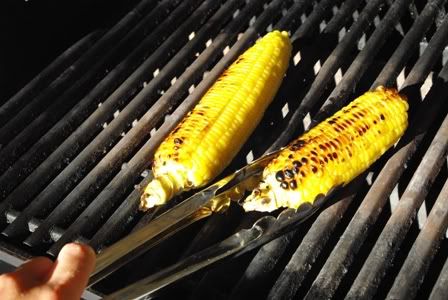 Remove from grill, allow to cool slightly and cut kernals from cob with a sharp knife into a mid size serving bowl. Add remaining ingredients. Season with salt to taste. While seasoning taste the salsa with the chips that you are going to serve it with- so you know how much salt to add. Serve immediately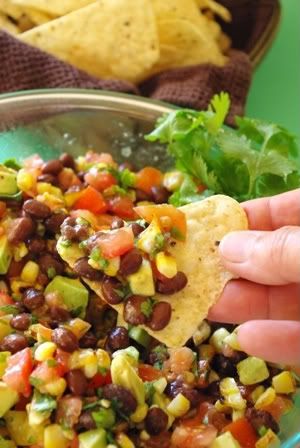 For more easy recipe ideas check out my book at Barnes and Noble. com