It is that time of year! No, not Christmas! Corn Season! I love fresh sweet corn and I wait until prime season to eat it on the cob. But when it is the middle of winter and I am craving a taste of summer, all I have to do is open the freezer. Every year I freeze dozens of corn, cut off of the cob in quart portions. It is easy and the process is on that I have helped with since I was little. Now, I am a bit faster at cutting it off the cob, though!
Here is a video of me demonstrating freezing corn on Good Company Today, Cleveland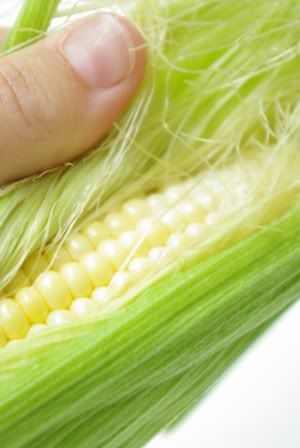 Freezer Corn
4 quarts Fresh Sweet Corn
1 quart Water
1 cup Sugar
4 tsp Salt
Remove husk from corn. Cut kernels from the cob with a sharp knife. Place in a large stock pot with water. Bring to a boil, and boil for 5 minutes. Then add sugar and salt, boil for five more minutes. Remove from heat and allow to cool. Divide evenly among quart freezer bags and freeze.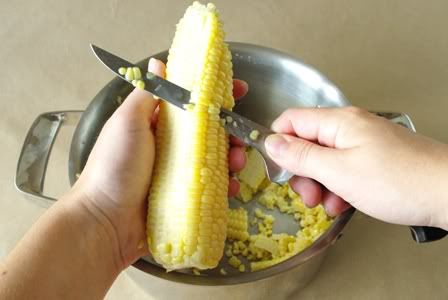 If you like this simple recipe you can find more in my book, Celebrating Simplicity the Starter Kitchen. Get a copy at Barnes and Noble.com