This time of year I can't seem to get enough corn. Off the cob or on, it is by far one of my favorite vegetables. Since corn in so plentiful, I thought it would be a good time to try my hand a creamed corn. I have never made creamed corn, and really hadn't eaten all that much. But, I took a swing at it, added a twist and it turned out great!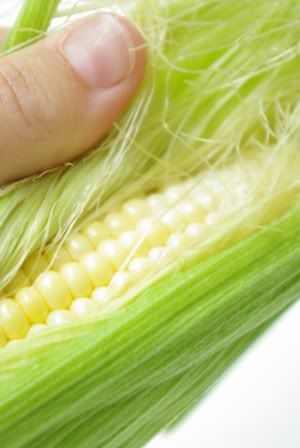 Creamed Corn with Sharp Swiss
5 ears Corn, cut off cob
1 ½ cup Milk
Salt and Pepper to Taste
¼ cup Sharp Swiss Cheese
Cut corn off of the cob with a sharp knife. Be careful not to cut to deep into the cob. Once kernels are removed, scrap each cob with the back of your knife to remove the "milk" from the ears. The "milk" is the juice that is left on the cob.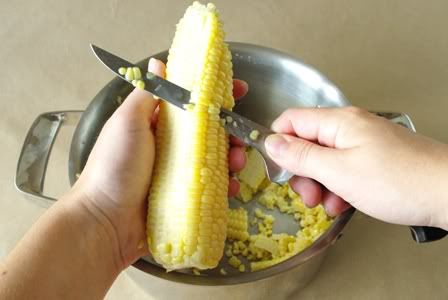 In a small saucepan simmer 1 ½ cup of milk with corn for about 20 minutes, or until kernels are tender. Remove pan from heat and puree slightly with an immersion blender. You want most of the kernels to remain intact, but some to blend with the milk. If you don't have an immersion blender (which is a great tool to have to mix puree things right in there pan) you can blend in a food processor or blender. Return to low heat. Season to taste and add cheese. Cook until cheese is melted.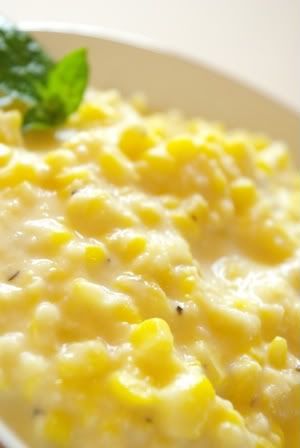 Please remember to take a trip over to
Barnes and Noble.com
to check out my book Celebrating Simplicity- it's great for beginner cooks!