My entire family loves carrot cake. I find myself making one for every family gathering… and then everyone fights over it! In in effort to change things up a bit I started making Carrot Cake Sandwich Cookies. These little hand held desserts make a great addition to your next family gathering.
Carrot Cake Sandwich Cookies
Makes 1 -1 ½ dozen sandwiches
Cookies:
1 cup Brown Sugar
1 cup White Sugar
2 sticks Butter
2 Eggs
1 tsp Vanilla
2 ½ cups Flour
1 tsp Baking Soda
1 tsp Baking Powder
¼ tsp Salt
1 tsp Cinnamon
½ tsp Nutmeg
2 cups Rolled Oats
1 ½ cups Carrots, grated
1 cup Raisins (or dried cranberries)
Filling:
8 oz Cream Cheese, softened
½ stick Butter, softened
2 cups Powdered Sugar
½ tsp Vanilla
Lemon Juice
Cream together sugars and butter with an electric hand mixer (or stand mixer). Mix until well blended- but be careful not to over mix or the butter will become too warm. Add eggs and vanilla and blend. Then add baking soda, baking powder, salt, flour, cinnamon and nutmeg. Mix well.

Stir in oats, carrots and raisins by hand. Place dough in ping-pong ball sized drops on greased pan, 1 inch apart.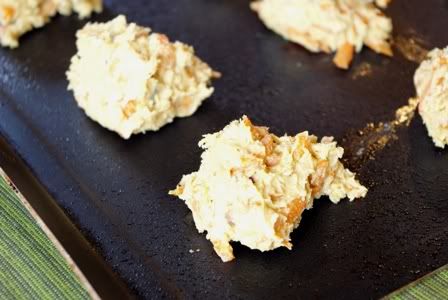 Bake at 350 degrees for 11-13 minutes. Do not allow the tops to get golden brown. After one minute out of the oven place cookies on wood board, or cookie grate to cool.
In the meantime whip cream cheese and butter together with a hand mixer until smooth. Add vanilla, powdered sugar and a few drops of lemon juice. Blend well.
When cookies are cool, fill with icing and make sandwiches. These cookies should be refrigerated if not eaten right away.
And remember to check out my cookbook for more easy recipes. Visit Barnes and Noble.com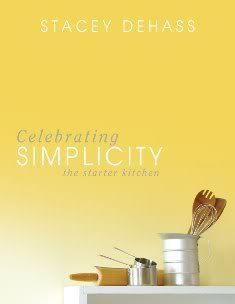 Also, check out the clip of this recipe on Clevelands Channel 3!