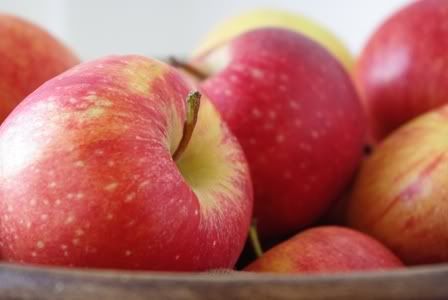 Apple Strudel
2 sheets Puff Pastry
6-8 Apples, peeled and diced
1 tbsp Butter
3/4 cup Brown Sugar
1/2 tsp Cinnamon
1/2 cup golden raisins
1 Egg
Allow puff pastry sheet to thaw at room temperature, or in the refrigerater.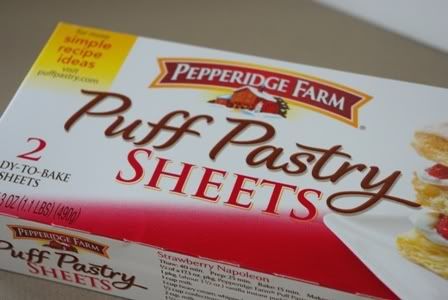 I love this brand of puff pastry. I have made homemade pastry before, but it is a very time consuming project. I have found that the frozen version is just as good!
Peel and dice apples. Melt butter in a medium saute pan then cook apples until nearly tender. Add brown sugar, cinnamon and raisins.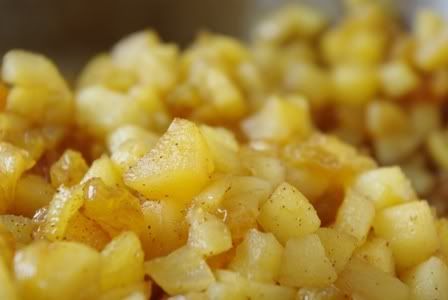 Place puff pastry on floured surface and roll out slightly. Spoon half of the apples onto the edge of the puff pastry, leaving about one inch excess of dough to fold when you roll the strudel. Mix egg with about 2 tablespoons of water, then brush around the edge of the dough. Roll the dough tightly around the apples, and fold in sides. Secure edge with egg wash, and brush top of strudel. Bake at 375 degrees until golden, about 20-25 minutes.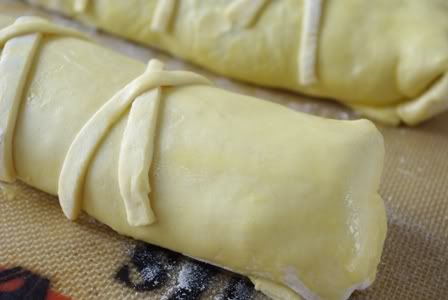 This recipe is super simple and can be eaten any time of day. Whether it is breakfast, or dessert with ice cream!
~SD